lucamilitone

Add lucamilitone as a friend

lucamilitone will be notified and will have to accept this friendship request, to view updates from lucamilitone and their ratings you must follow them.

Remove lucamilitone as a friend



About my collections
I use listal.com only for movies, also because I'm not able to find a lot of Italian books I read here. =)
Lists

Favorite movies
(1 item)
Movie list by lucamilitone
Last updated 1 year ago

Favorite Directors
(1 item)
Person list by lucamilitone
Last updated 3 years, 4 months ago
Recent reviews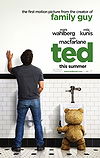 Posted : 7 years ago on 29 April 2014 10:59 (A review of
Ted
)
Sometime it is surrealistically stupid and the love story has a lot of cliches. But in his field, if the project is to make laugh, it is a good work! One of the most politically incorrect and funny movies of these years.

0 comments,
Reply to this entry

Posted : 7 years, 4 months ago on 6 January 2014 04:24 (A review of
Mr. Magorium's Wonder Emporium
)
If I wanted to score a personal note about this film, I could say that this is a clunky and unreliable movie. I pay much attention to the film in all its aspects, including technical, and I could see several flaws in this movie, and even some little cliche. But if, despite all this, despite these aspects that a "grown up" would notice, as would say Antoine de Saint-Exupéry, this film manages to evoke emotions and soften those still enough to revive the child within so many dreams that only a child is able to do. A film really a little magic. A movie to watch.

0 comments,
Reply to this entry
Movies
TV
Games
Music
Top rated

My music page

Rated 1 music

Books
DVDs
Top rated

My dvds page

Rated 1 dvds